Regular price
Sale price
$7.51 USD
Unit price
per
Sale
Sold out
Free shipping for purchases of 11,000 yen (tax included) or more!
Share
This is the latest book written by an author who has traveled all over the world, following the history and culture created by tea pioneers.

Published January 2009 by Tsuchiya Shoten
* Author Takeshi Isobuchi
Tsuchiya Shoten has published "The Country of Tea Found by England".
Thirty years have passed since I was involved in tea. During that time, I have traveled to Sri Lanka, India, China, the United States, England and other European countries, following the traces of tea culture and history.
Anna Mariya, the 7th Duchess of Bedford who is the creator of afternoon tea, CA Bruce who made tea, the originator of Chinese tea, the Shozan Shozan Jiang family, Twinings, Thomas Lipton, and Ceylon tea. I met James Taylor, who was praised as a god, and the people of the past who were fascinated by the mysterious drink of the East and pursued it, and the successors who still protect the family line and keep tea alive. I was able to hear the story.
We can't meet the pioneers who have passed away, but the roads they used to walk, the mountains and rivers they saw every day, and the tea trees that have lived for hundreds of years are still the same.
"Tea is great because people drink it."
That thought was overflowing with the people of the countries that make tea, and the people of the countries that drink it.
I myself walked through the country of tea that England sought and found, and compiled the people and tea I saw and touched with my own eyes in one book. I would be happy if everyone could join me in my journey of tea with this book.
View full details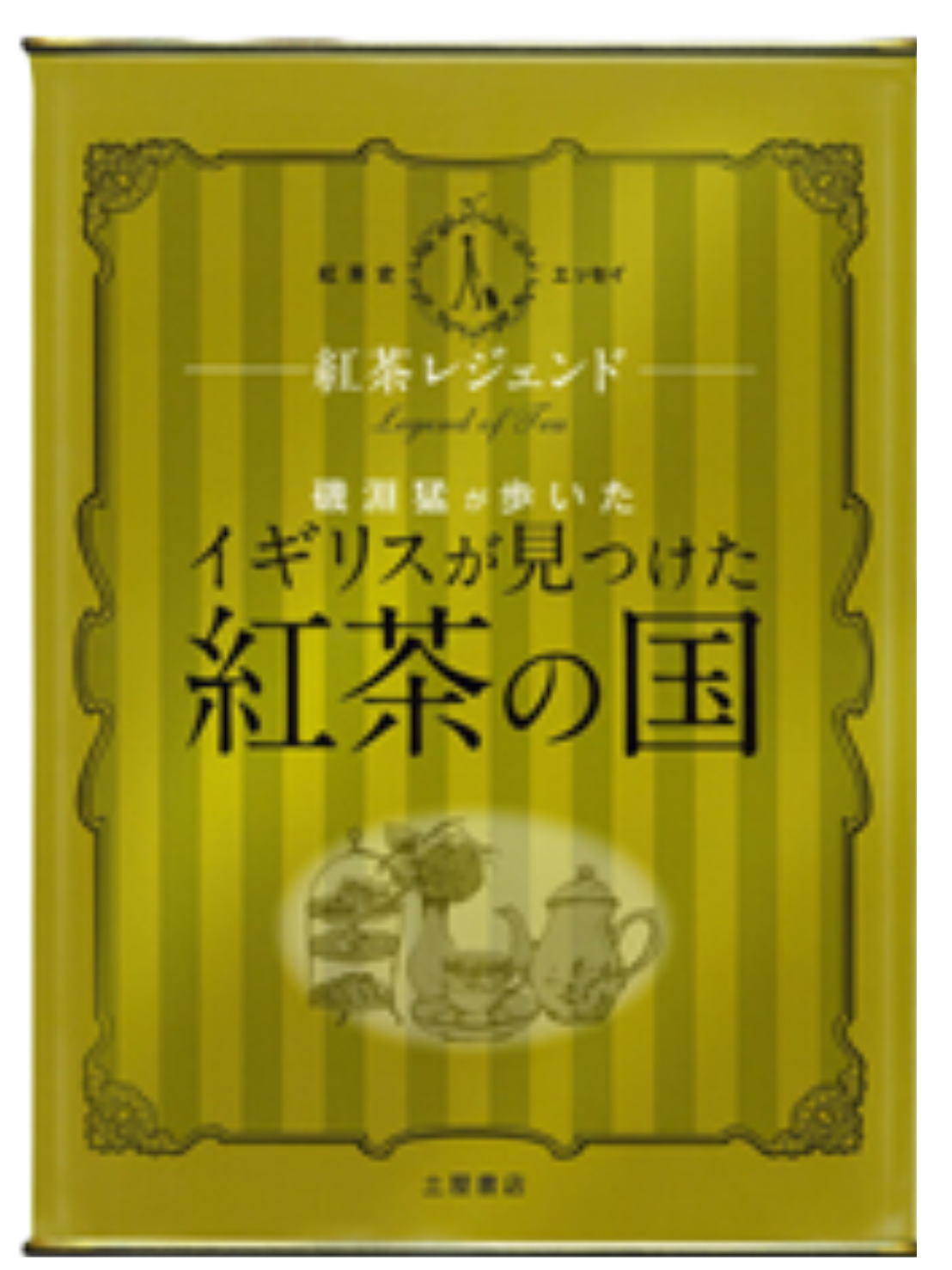 Notice to customers
Thank you very much for your patronage of the tea specialty store Dimbura.
Two years have passed since my father, Takeshi Isobuchi passed away.
"Tea Isobuti Company", which my father founded, and our shop "Tea Specialty Shop Dimbura" have different business owners and have no relationship at all.
Dimbura, a tea specialty store, imports and sells black tea independently following the wishes of my father.
In addition, the name "Isobuchi" has taken on a life of its own, and I am very puzzled by the fact that there are so many products related to black tea.
It seems that there are many similar products on the market, so please be careful.
Best regards